Thread Injection HTTP Server Tutorial
This tutorial demonstrates the ability to assign a thread pool to execute specific methods (i.e. thread injection). OfficeFloor refers to a thread pool as a Team.
The example used for this tutorial is an encrypter for a letter. A database table stores the encryption by mapping the letter to an alternate letter. Once the letter encryption is looked up in the database it is cached to provide quicker subsequent look ups for that letter. The example's web page is as follows and has been kept simple to focus on thread injection.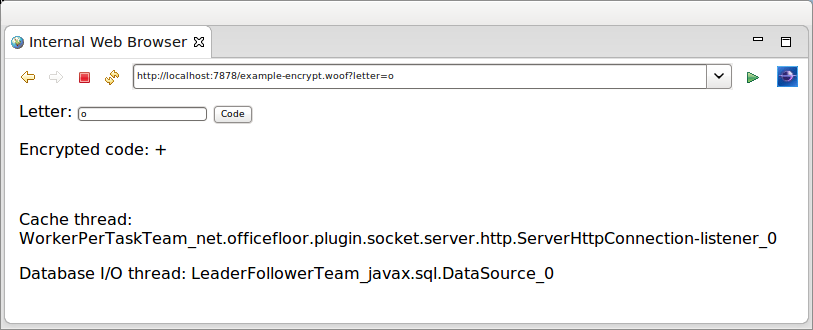 The example displays the names of two threads to show the different thread pools (Teams) servicing the request.
thread to obtain cached letter encryption
thread (pool) to look up letter encryption within the database