OfficeFloor Architecture
The OfficeFloor architecture is based on design patterns observed in an Office. While OfficeFloor respects technical design patterns, OfficeFloor looks at the evolved "real world" patterns people intuitively understand for organising information and servicing requests. This is reflected in the various Sources within OfficeFloor.
The name OfficeFloor comes from this focus.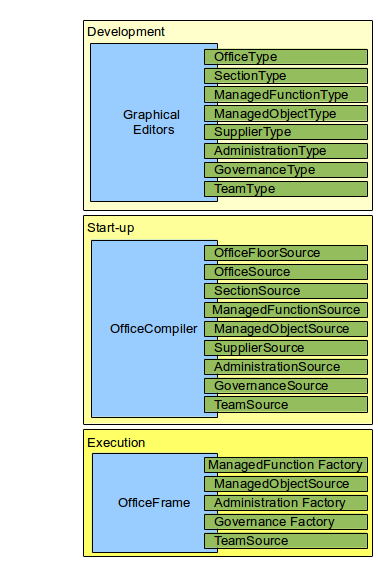 The architecture for OfficeFloor has three distinct layers.
Graphical Editors that populate the models configuring the Sources.
OfficeCompiler which compiles the configured Sources into the OfficeFrame.
OfficeFrame which is the runtime to execute the functionality of the Sources.